Al & Nick have done many different projects
with stunts, but this is the first film for
"8 BALL STUNTS of HOLLYWOOD"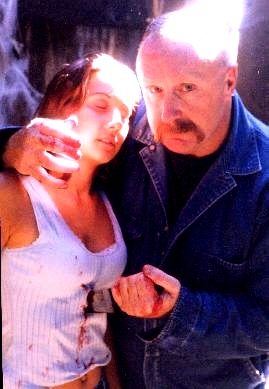 Sweet Parys Duncan gets a BIG
surprise from the Unknown Caller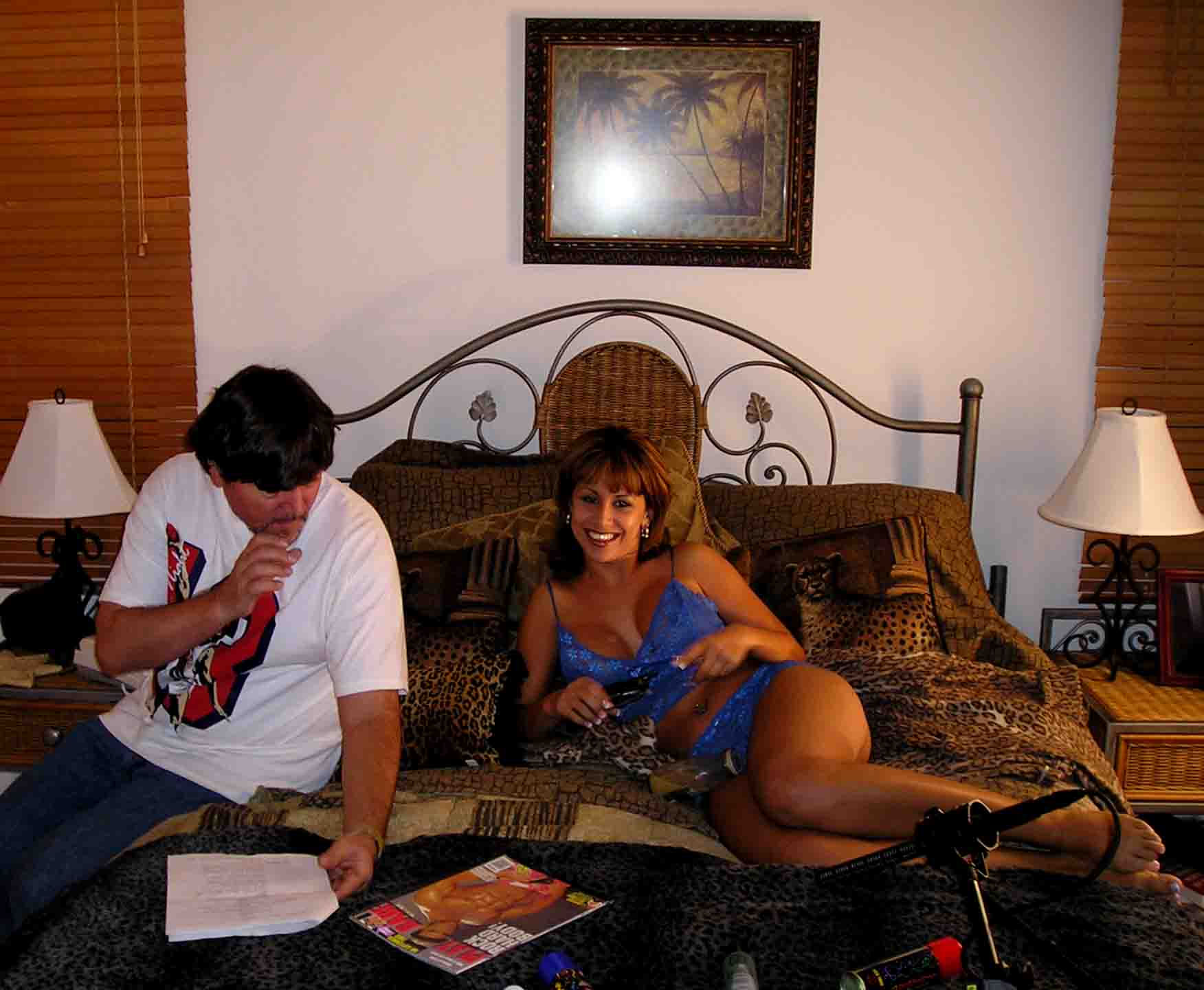 A REALLY CUTE SCENE
Christopher (director) going over the script with Venessa (another victim)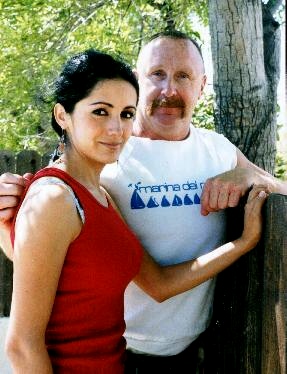 STARS of UNKNOWN CALLER
Rina Fernandez as Sylvia
Al Burke is the "Unknown Caller"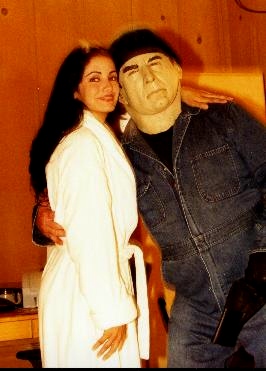 A Little Love Before Our Big Fight Scene
Rina and I have a big fight, a knock-down, drag-out fight.
I love working with a woman that is in her bra and panties.
Sorry, it's all under that robe.!.!.!. But I saw it :-)~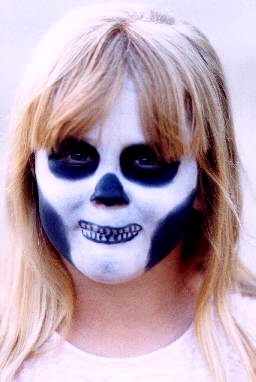 OUR SMALLEST STUNT PERSON
Miss Molly getting all painted up scary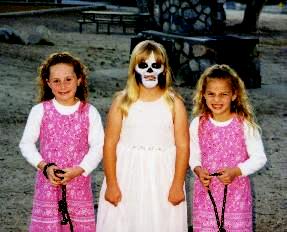 HAYLEY.......MOLLY.......HANNAH
When Miss Molly is jumping rope in the park
the Unknown Caller runs up and kidnaps her,
while Hayley and Hannah run for their lives!